Our commitment to quality and service ensures that our clients have a great experience every time they enter our spa!
With years of experience and continuing education, our dedicated staff is ready serve you and your beauty needs. We will help you decide the best look, and deliver just the right services to achieve it. Our comfortable, relaxed atmosphere is designed to make you feel great! Come see us soon.

BOOK APPOINTMENT
$70
Warm herbal soak, cuticles are erased and nails are clipped, filed & buffed to a shine. Callus is removed from the heels, then the legs & feet are gently scrubbed & massaged with moisturizers, leaving your skin feeling soft and renewed. Nails are polished with the color of your choice.
$84
Includes all the benefits of the classic pedicure with a warm deep moisturizing paraffin foot treatment & signature chocolates
$50
Feet are soaked, cuticle work is done & nails are polished.
Recommended for children or regular pedicure clients.
$44
Cuticles are erased and nails are filed and buffed smooth, hands & forearms are gently scrubbed, massaged with moisturizers and nails are polished.
$59
Includes all the benefits of the Classic Manicure plus a warm deep moisturizing paraffin hand treatment & signature chocolates.

$30
Nails are filed, cuticles are erased, buffed and polished.
UV Gel Color gives you the natural look of polish, with the shine and durability of gel nails!
Super durable high gloss Gel/Polish hybrid developed by the makers of O.P.I
Lasts up to 3 weeks and only takes minutes to apply.
Polished on just like a regular O.P.I lacquer, then cured under a UV light so that you never have to wait for your nails to dry, or worry that they're going to smudge.
UV Gel Polish - Add-on to any Manicure or Pedicure
Uv removal
$20
*
Hydrating Paraffin Hand Treatment
$15
Hands are dipped in warm paraffin to soften skin and relieve muscle tension.
Hydrating Paraffin Foot Treatment
$15
Each foot is gently dipped into warm paraffin to soften skin and relieve muscle tension.
$15 add on
Nail polish is removed and your choice of color is applied
$20
Nail polish is removed and your choice of color is applied
Return to Top
Service Policy
The Spa Services We Offer in Sherwood Park
Whether you need a day to relax or you have a special occasion coming up, visit Verve Salon & Spa Ltd. Get anything from a pedicure to a massage done by certified and licensed professionals, all under one roof.
Comprehensive Care
As a full spa services business, Verve offers almost everything, including:
Skin services: We rejuvenate and perfect skin of all types through facial treatments, body wraps, and exfoliating scrubs. We also offer permanent makeup application by experienced technicians.
Nail service: Come to our nail technicians for manicures and pedicures, gel nails, and custom nail art.
Whole-body health services: Pamper yourself with massages, waxing, or lazer hair removal. Additionally, we offer weight loss coaching and men's grooming consultations.
Special services: We host all kinds of special events, including makeovers, diva parties, couples' and group nights, and wedding parties.
Aesthetic services: Our beauty experts can assist you with makeup artistry, lovely eyes services
Billing Direct to Blue Cross for Massage Services.
Open Appointments
To make an appointment for any one of these services, call us now at (780) 416-2700. Visit us at our location at 11 Athabascan Ave., Suite #152 in Sherwood Park. By Appointment Only.
To ensure prompt service book appointments by phone or online . If you need to cancel an appointment we appreciate at least 24 hours notice.

No shows may be subject to payment in part or in full at the discretion of management.
Features & Specials

Full Body 1 hour Relaxation Massage Classic Facial Verve Signature Manicure Verve Signature Pedicure Extended Foot Massage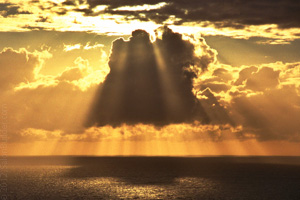 90 min. Therapeutic Massage Sports Facial