Our commitment to quality and service ensures that our clients have a great experience every time they enter our spa!
With years of experience and continuing education, our dedicated staff is ready serve you and your beauty needs. We will help you decide the best look, and deliver just the right services to achieve it. Our comfortable, relaxed atmosphere is designed to make you feel great! Come see us soon.

BOOK APPOINTMENT
Nail Services
Exceptional services to invigorate and restore the health and beauty of your nails.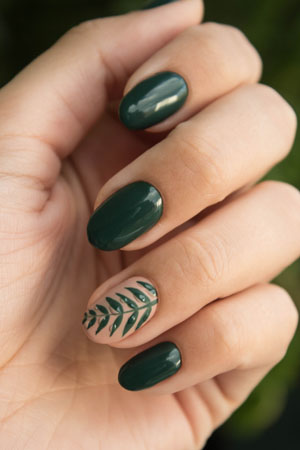 $80
75mins to a Lovely set of Sculpted Gel Nails
$60
$75
$15
Professional Nail Removal
$45
$10 each
$15 each
UV Gel Polish or Uv Removal
$20
Add-on to any Manicure or Pedicure
Super durable high gloss Gel/Polish hybrid developed by the makers of O.P.I
Lasts up to 3 weeks and only takes minutes to apply.
Polished on just like a regular O.P.I lacquer, then cured under a UV light so that you never have to wait for your nails to dry, or worry that they're going to smudge.
UV Gel Color gives you the natural look of polish, with the shine and durability of gel nails!
Return to Top
Service Policy
The Spa Services We Offer in Sherwood Park
Whether you need a day to relax or you have a special occasion coming up, visit Verve Salon & Spa Ltd. Get anything from a pedicure to a massage done by certified and licensed professionals, all under one roof.
Comprehensive Care
As a full spa services business, Verve offers almost everything, including:
Skin services: We rejuvenate and perfect skin of all types through facial treatments, body wraps, and exfoliating scrubs. We also offer permanent makeup application by experienced technicians.
Nail service: Come to our nail technicians for manicures and pedicures, gel nails, and custom nail art.
Whole-body health services: Pamper yourself with massages, waxing, or lazer hair removal. Additionally, we offer weight loss coaching and men's grooming consultations.
Special services: We host all kinds of special events, including makeovers, diva parties, couples' and group nights, and wedding parties.
Aesthetic services: Our beauty experts can assist you with makeup artistry, lovely eyes services
Billing Direct to Blue Cross for Massage Services.
Open Appointments
To make an appointment for any one of these services, call us now at (780) 416-2700. Visit us at our location at 11 Athabascan Ave., Suite #152 in Sherwood Park. By Appointment Only.
To ensure prompt service book appointments by phone or online . If you need to cancel an appointment we appreciate at least 24 hours notice.

No shows may be subject to payment in part or in full at the discretion of management.
Features & Specials

A wonderful winter-proof version of our Classic Pedicure. OPI now makes a paint-on polish which cures instantly under UV light! No more waiting around for your toes to dry, or braving the snow in sandals. Available in a wide assortment of classic OPI shades.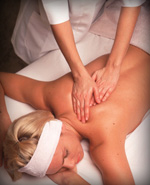 Mild pressure is applied to the back, neck, shoulders & limbs to melt away stress and tension, leaving you feeling pampered and relaxed.